Regular price
€259
Sale price
€259
Unit price
per
Customers also bought
View full details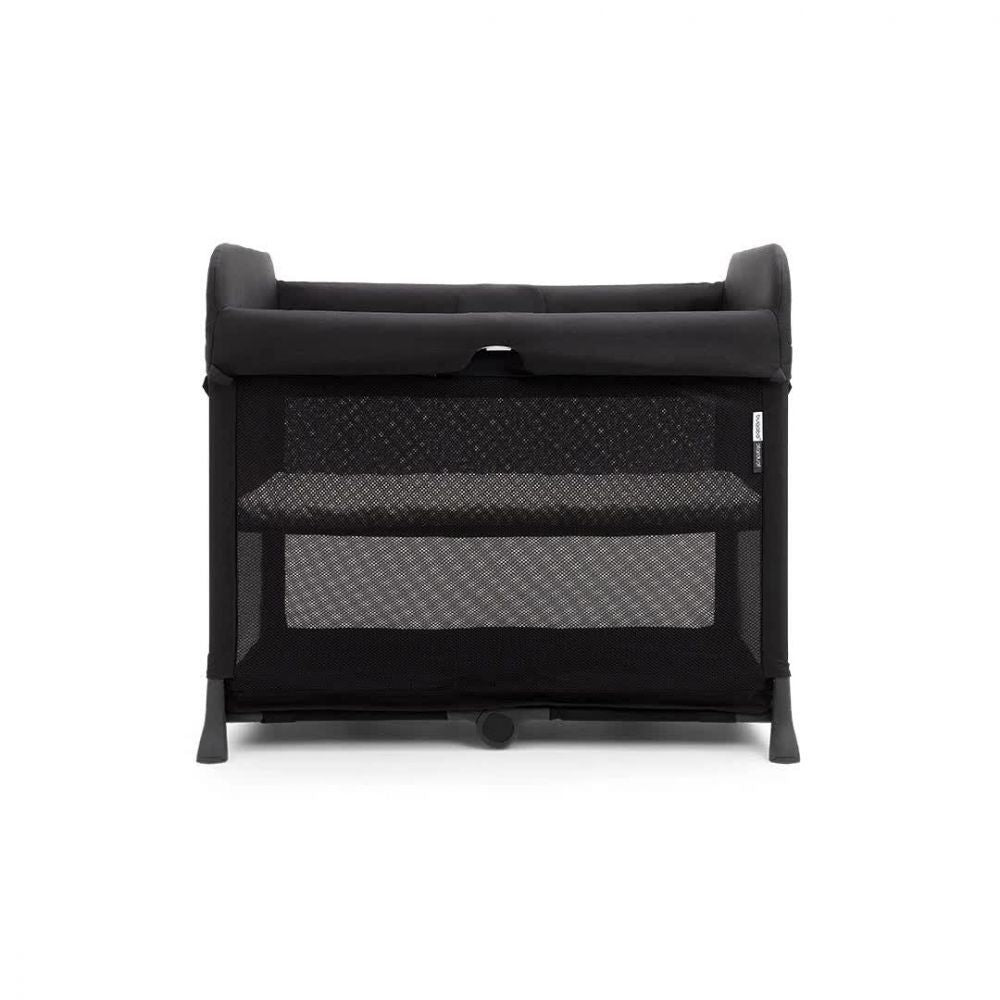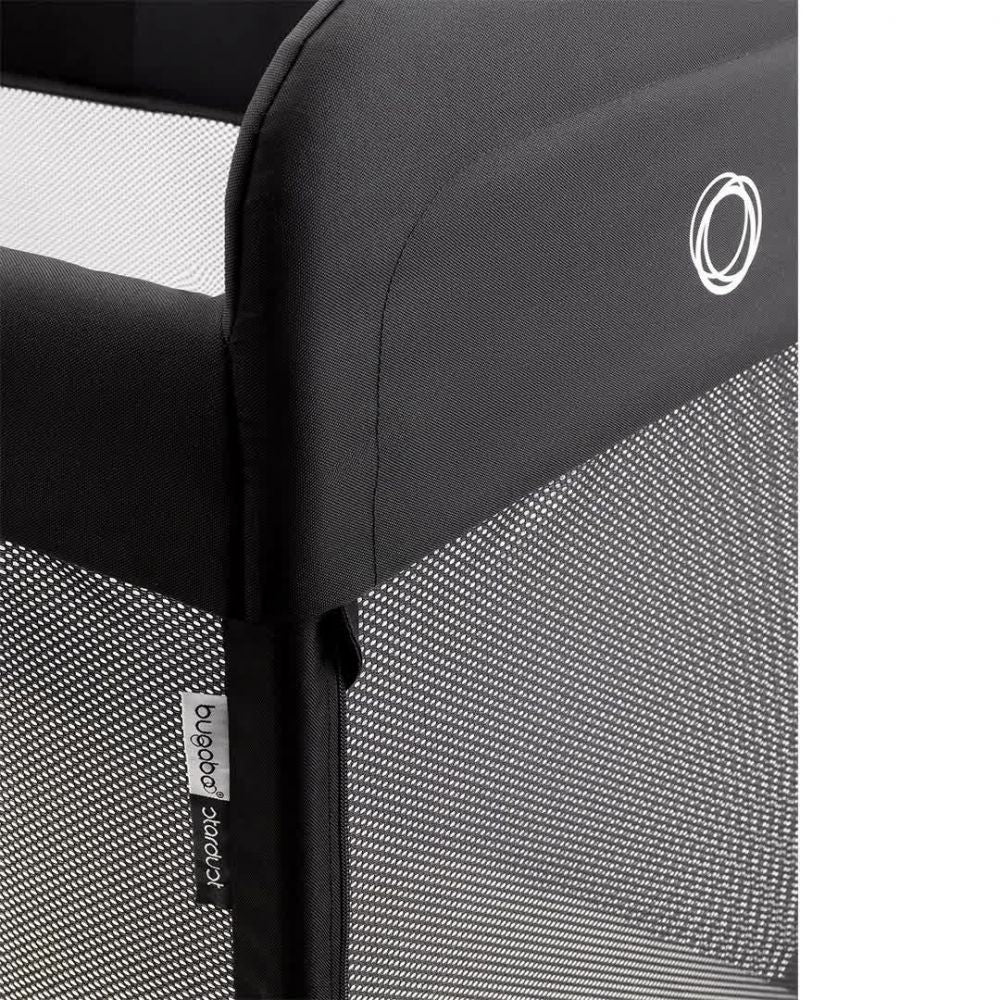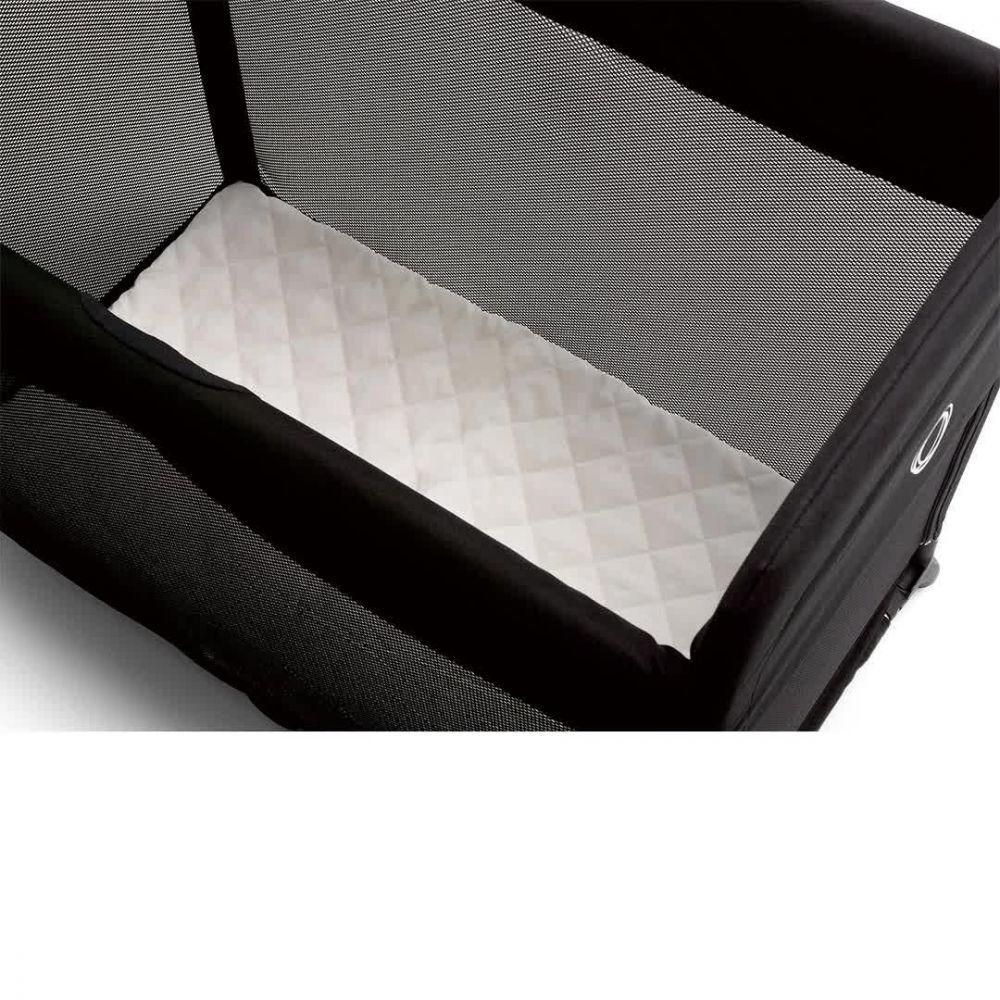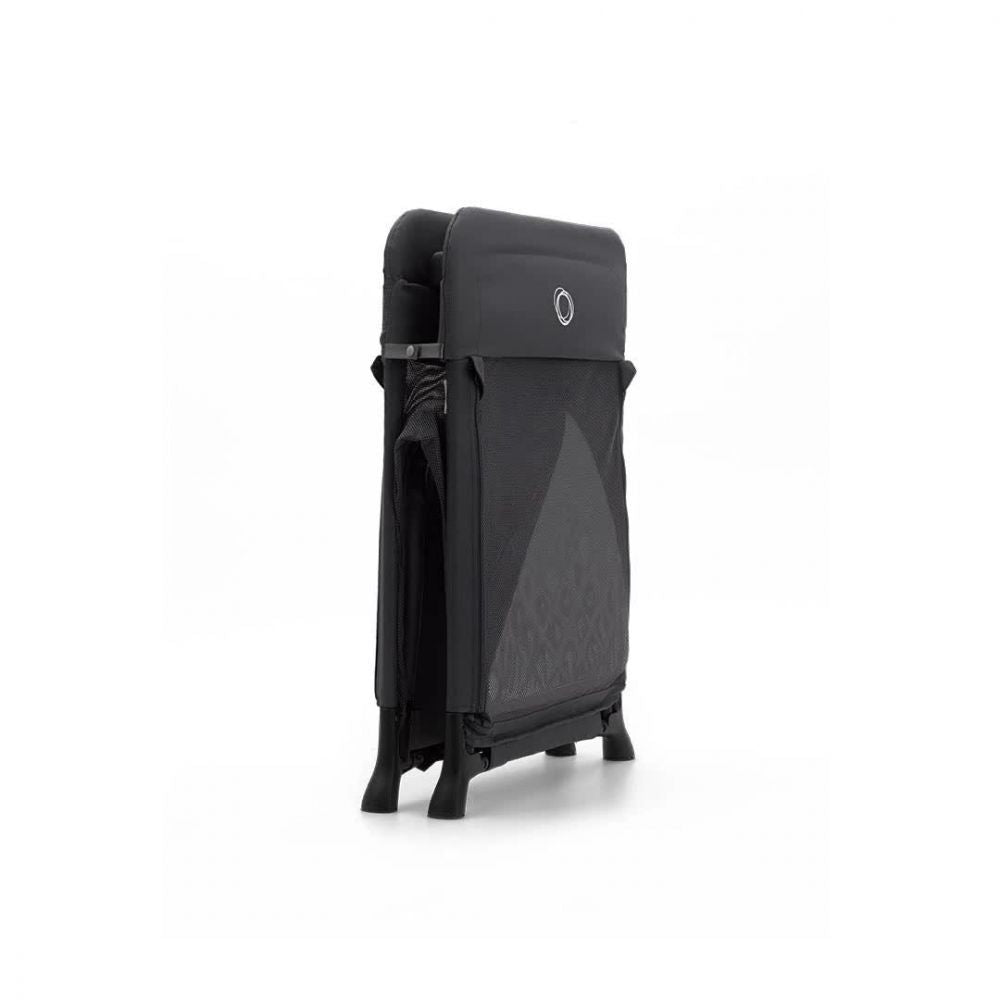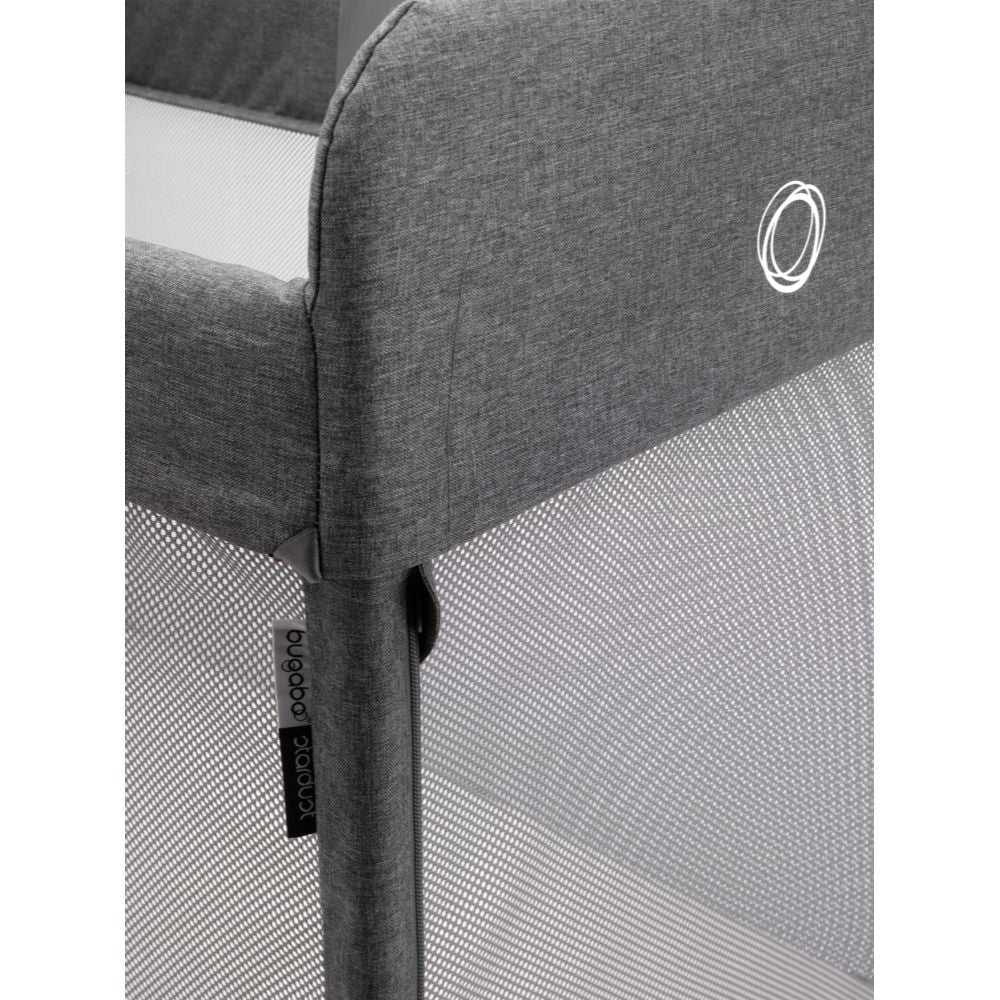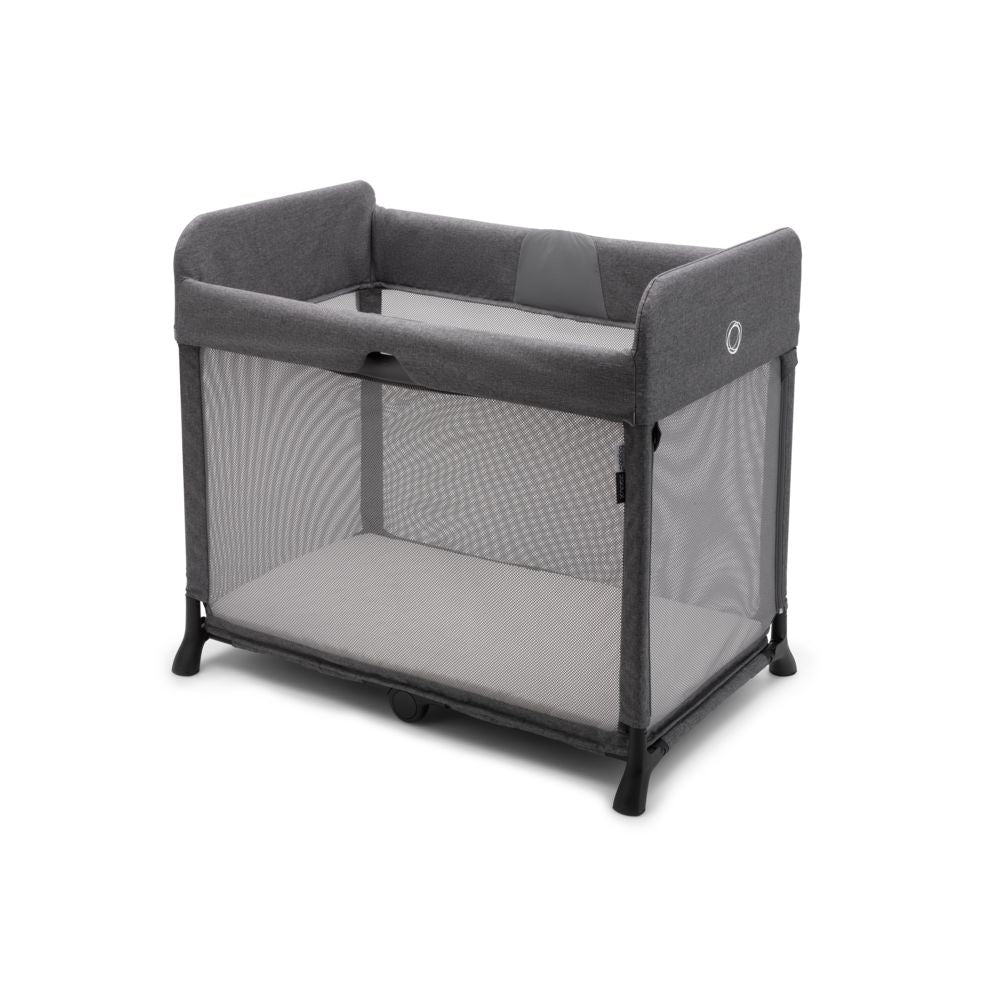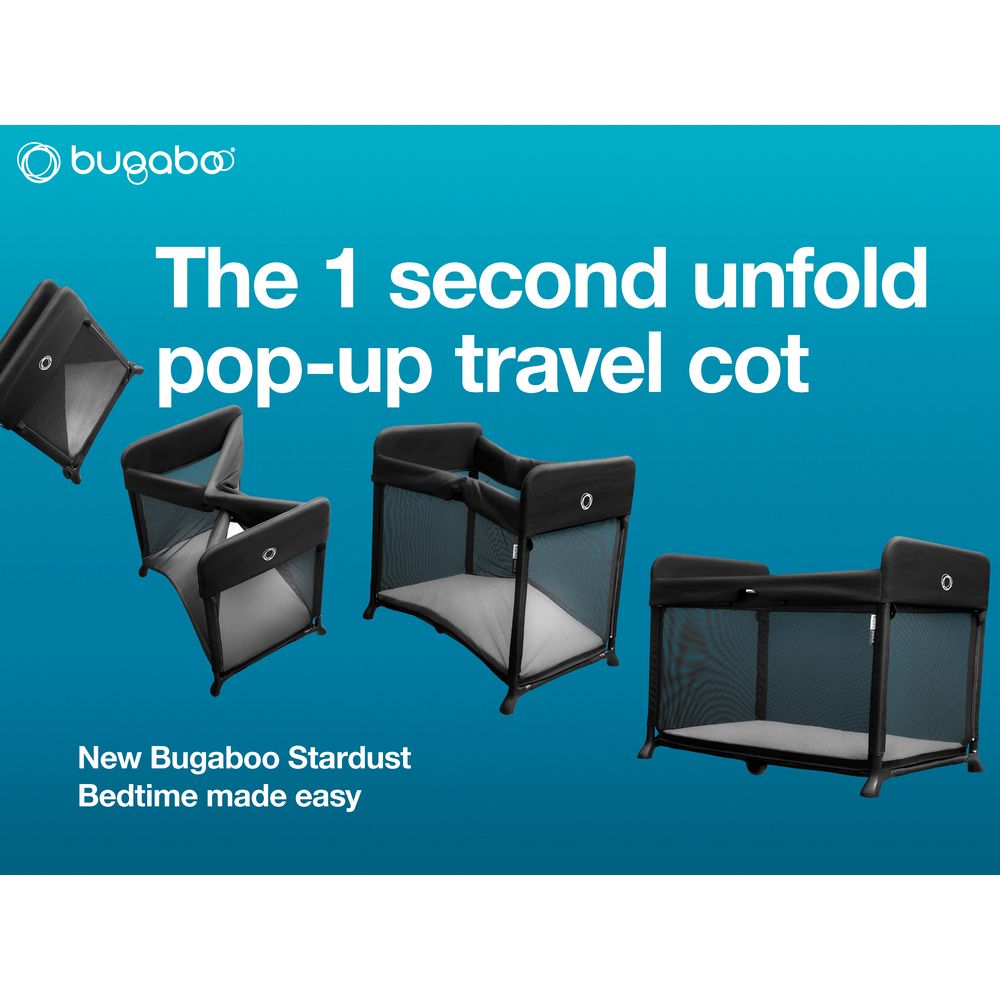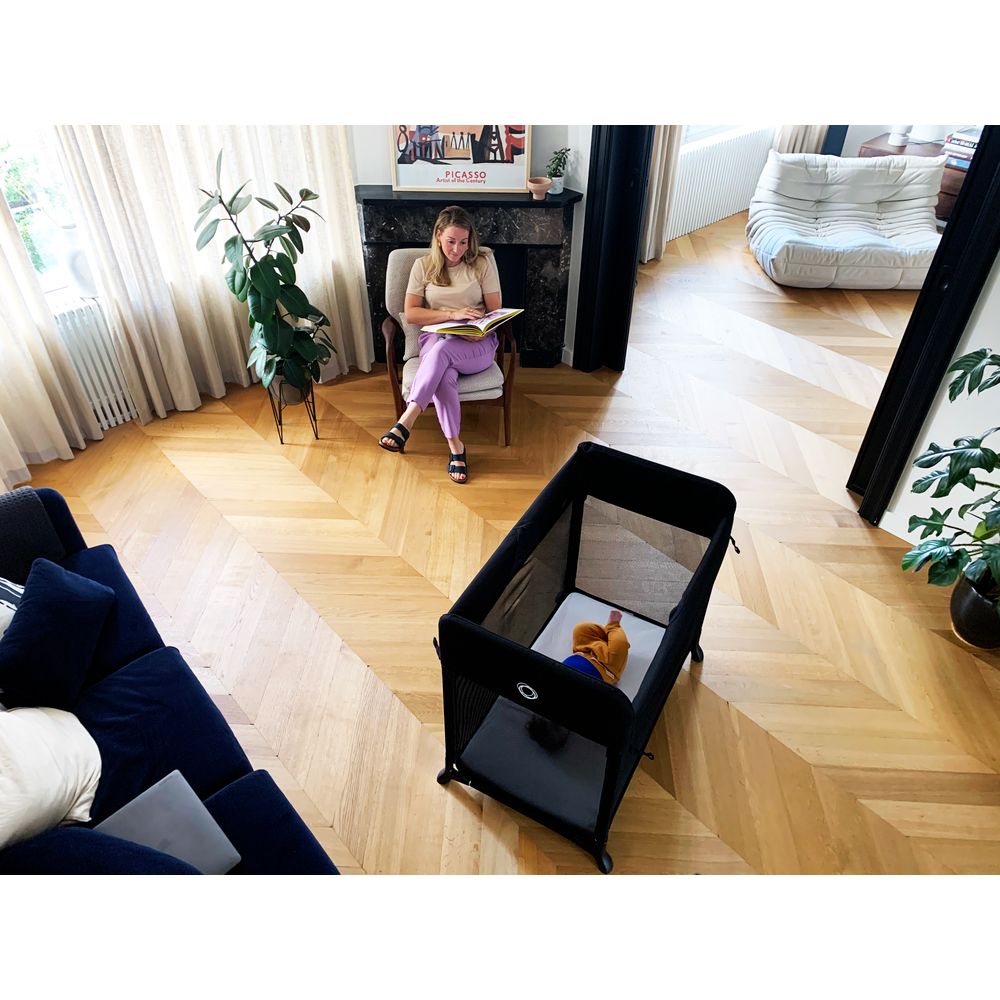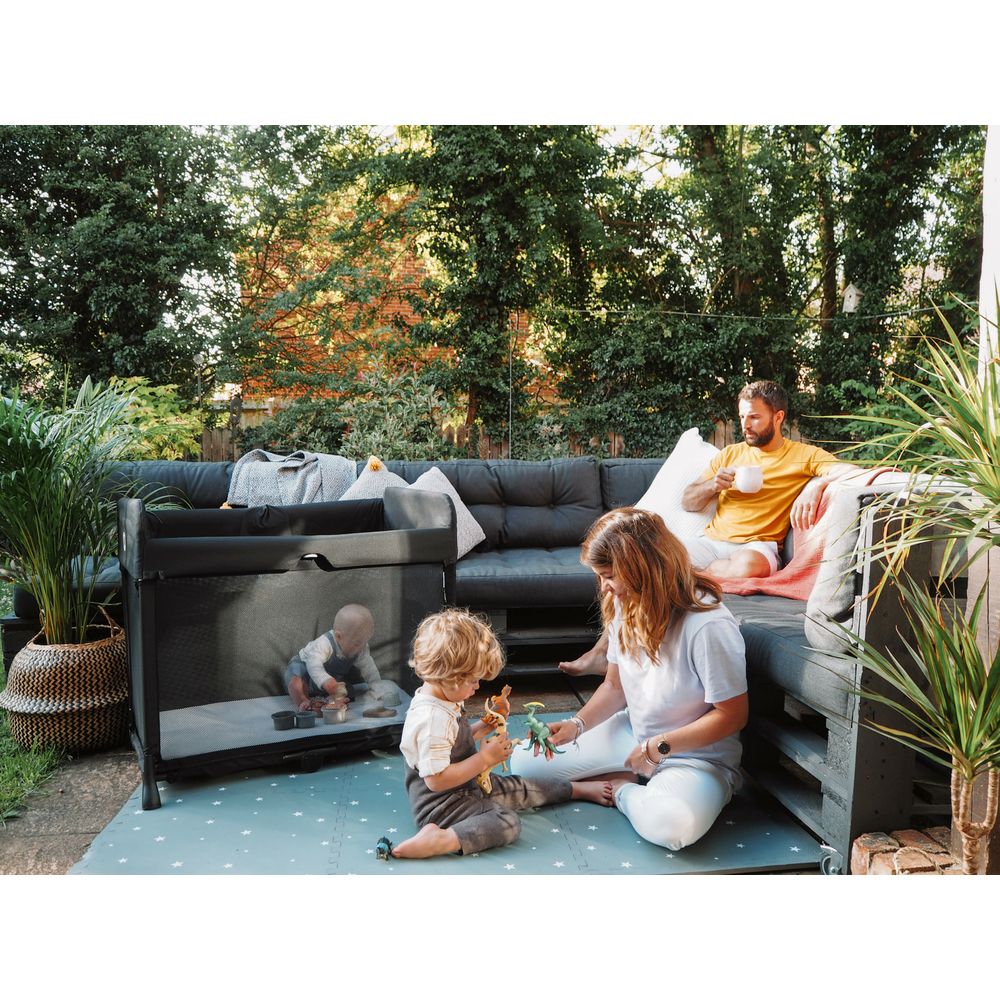 Introduction
Key features and dimensions
Product videos
Bugaboo Stardust is the perfect travel companion for those adventures and trips away with your baby. We think it could even be the easiest-to-use travel cot on the market AND it comes with all the luxury you expect of a Bugaboo product! With just a 1-handed movement it pops up in a split second and when it's time to leave, it folds away flat in just 3 steps! For those of us who have spent 20 minutes fighting with a travel cot we know just how valuable this is!
What's Included
Bugaboo Stardust travel cot
Bugaboo Stardust Mattress
Travel bag with velcro closing
Everything you need in one easy-to-transport package. The Stardust comes complete with a zip-in baby bassinet and a firm mattress for baby's comfort & safety. The Stardust is all about parenting convenience so bassinet is positioned at such a height that you can comfortably lift baby in and out without the need to bend. 
Super-lightweight and practical, the Bugaboo Stardust weighs only 6.7kg and includes a Velcro-closing bag for the smoothest transportation. There are hooks on both sides of the frame to keep the frame compactly packed together even without the use of the bag.
Travel cot suitable from birth to 15kg (approx 2 years)
Bassinet suitable from birth to 9kg
Easy 1 second unfold
Folds with mattress - in just 3 steps
Includes zip-in baby bassinet for newborns
Cosy mattress included
All-round mesh provides consistent air flow
Chemical-free fabrics. Materials are machine washable at 30°c and wipe-clean
Dimensions
Weight - 7.7kg
Size in use - L 64 x W 98 x H 85 cm
Compact fold size - L 65 cm x W 14cm x H 85 cm
Introduction

Bugaboo Stardust is the perfect travel companion for those adventures and trips away with your baby. We think it could even be the easiest-to-use travel cot on the market AND it comes with all the luxury you expect of a Bugaboo product! With just a 1-handed movement it pops up in a split second and when it's time to leave, it folds away flat in just 3 steps! For those of us who have spent 20 minutes fighting with a travel cot we know just how valuable this is!

What's Included

Bugaboo Stardust travel cot
Bugaboo Stardust Mattress
Travel bag with velcro closing
Key features and dimensions

Everything you need in one easy-to-transport package. The Stardust comes complete with a zip-in baby bassinet and a firm mattress for baby's comfort & safety. The Stardust is all about parenting convenience so bassinet is positioned at such a height that you can comfortably lift baby in and out without the need to bend. 

Super-lightweight and practical, the Bugaboo Stardust weighs only 6.7kg and includes a Velcro-closing bag for the smoothest transportation. There are hooks on both sides of the frame to keep the frame compactly packed together even without the use of the bag.

Travel cot suitable from birth to 15kg (approx 2 years)
Bassinet suitable from birth to 9kg
Easy 1 second unfold
Folds with mattress - in just 3 steps
Includes zip-in baby bassinet for newborns
Cosy mattress included
All-round mesh provides consistent air flow
Chemical-free fabrics. Materials are machine washable at 30°c and wipe-clean

Dimensions

Weight - 7.7kg
Size in use - L 64 x W 98 x H 85 cm
Compact fold size - L 65 cm x W 14cm x H 85 cm
Product videos
Words from our happy customers
Had an amazing experience at BabyDoc Shop. I really felt like we were looked after and all the info provided helped us make the right decision for our buggy purchase. Also, you definitely can't beat their prices!

Nina

BabyDoc shop offer an excellent service to expecting parents; we felt very overwhelmed with all of the pram and car seat options. The staff took the time to explain everything to us in detail, without any pressure to buy.

Madeline

Highly recommend Baby Doc Shop. We recently had to upgrade our Car Seat and we had a great experience with Mike. He was super friendly and helpful and had all the answers to anything we asked.

Niamh
Best Price Guaranteed

We monitor and adjust prices daily to make sure we offer the best value on all our products. If you find a cheaper price elsewhere, we'll match it.

Find Out More

Video Calls

Our video calls are a relaxed and personalised way of speaking to one of our team from the comfort of your own home. Book a time that suits you today.

Learn More

Visit In-Store

Our shop is based in Deansgrange, Dublin. Drop in or book a time to have a free personalised one-to-one meeting with one of our experts.

Schedule Visit