Regular price
€799
Sale price
€799
Unit price
per
Customers also bought
View full details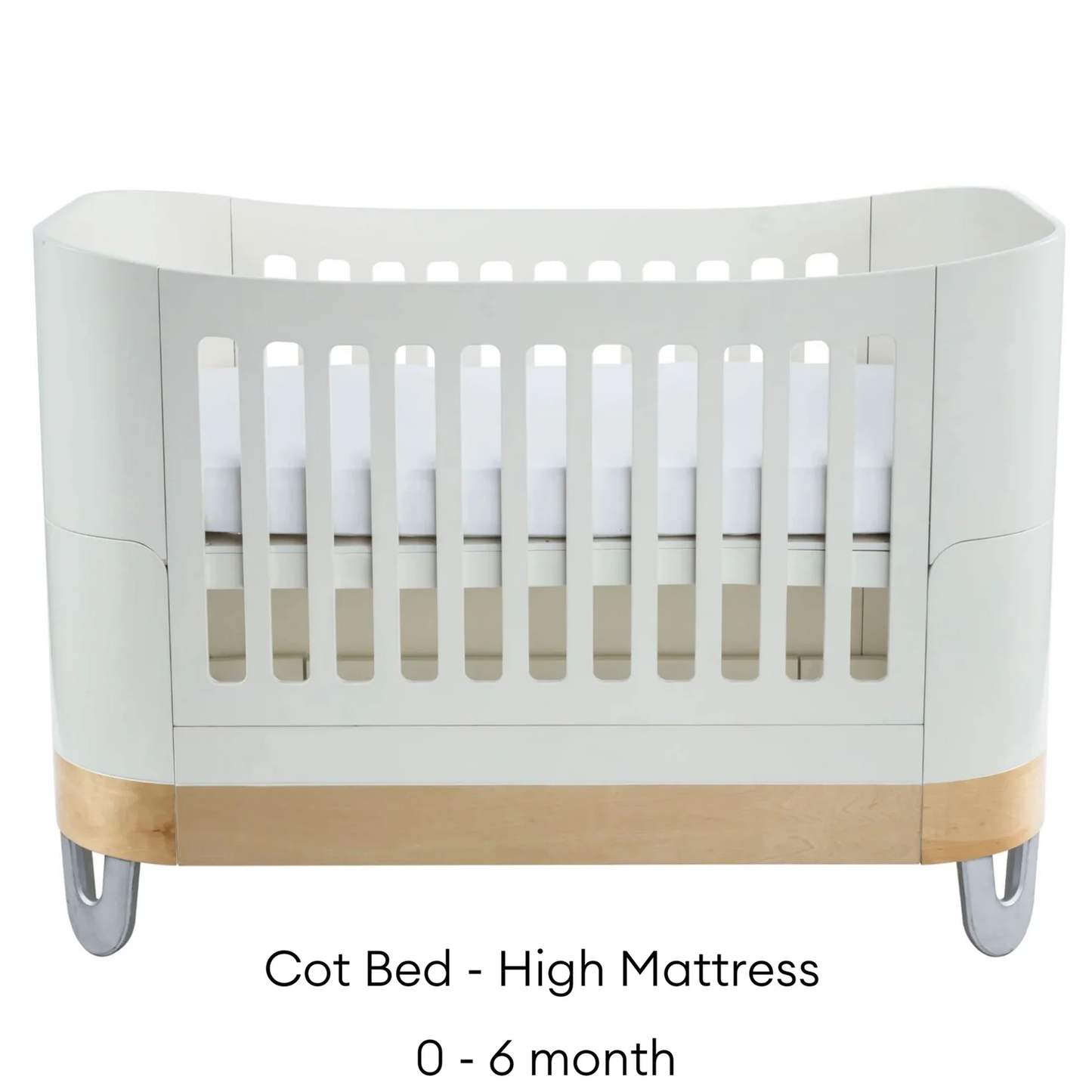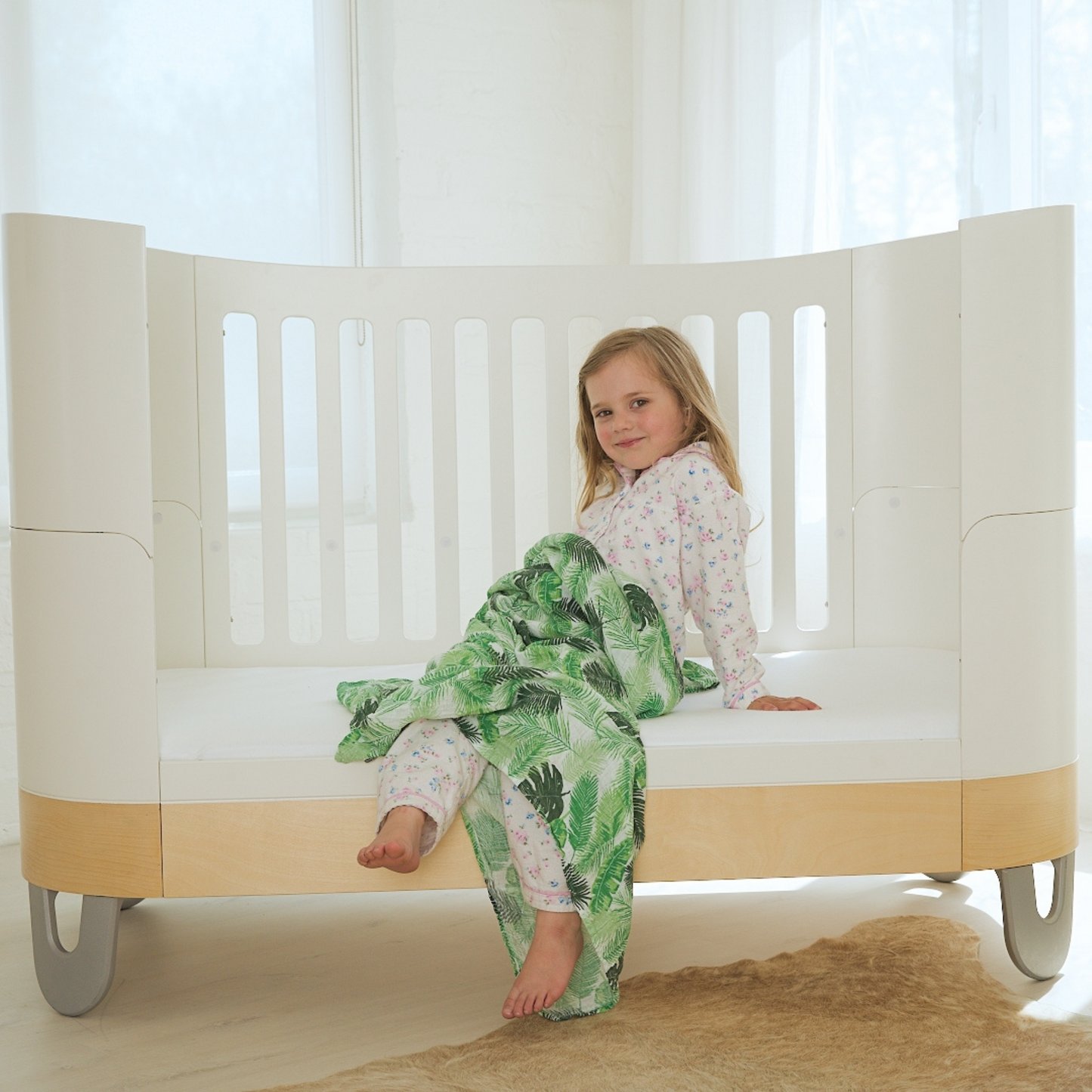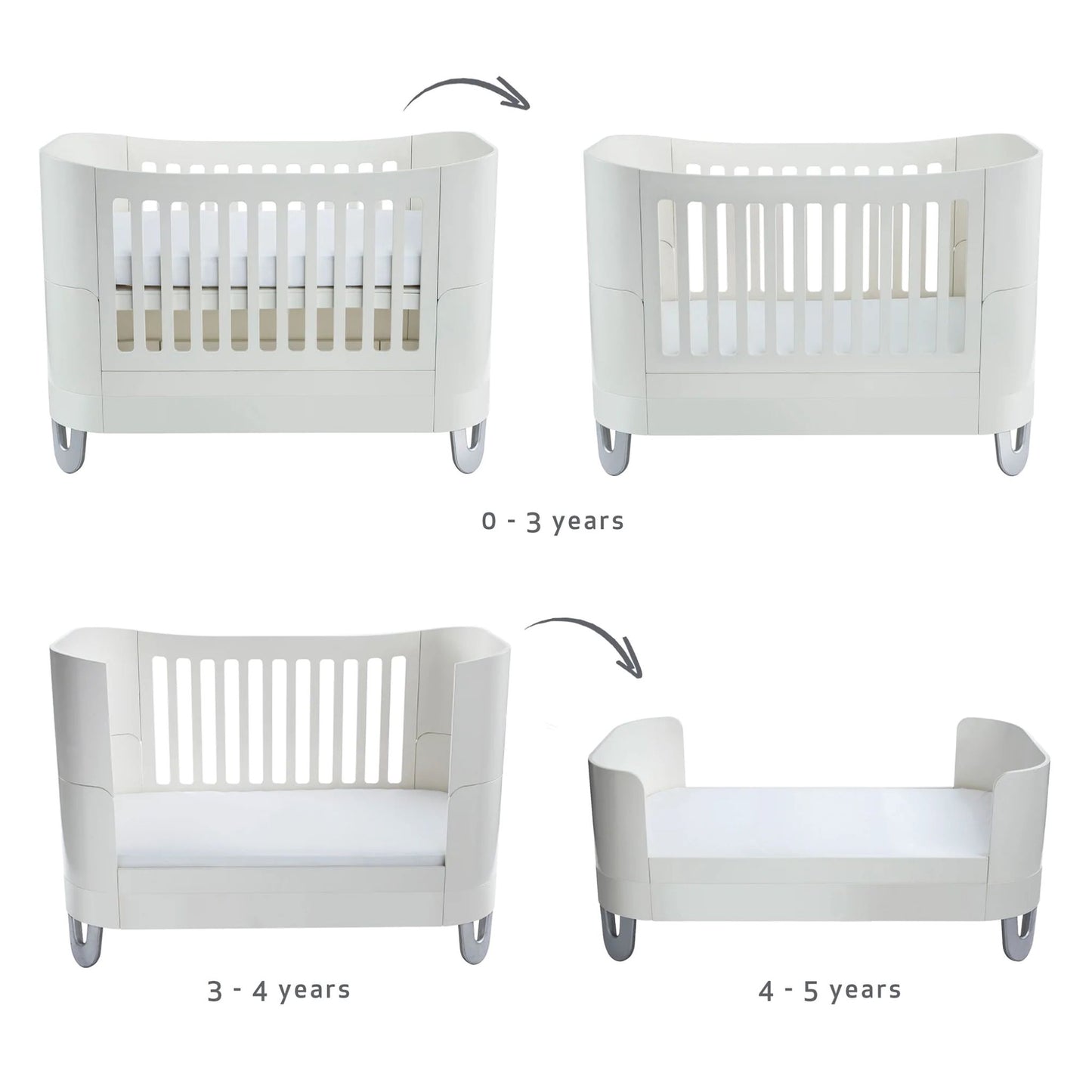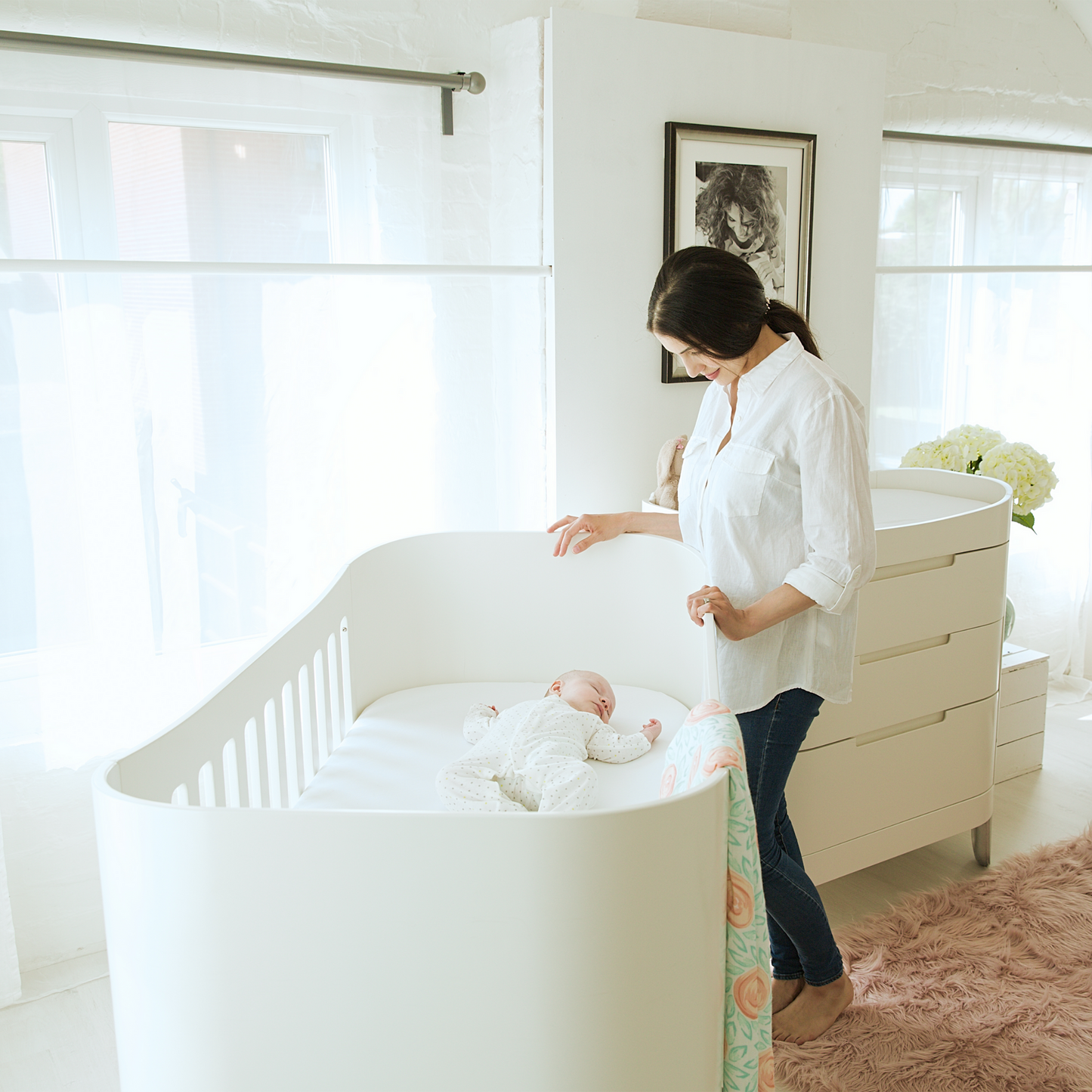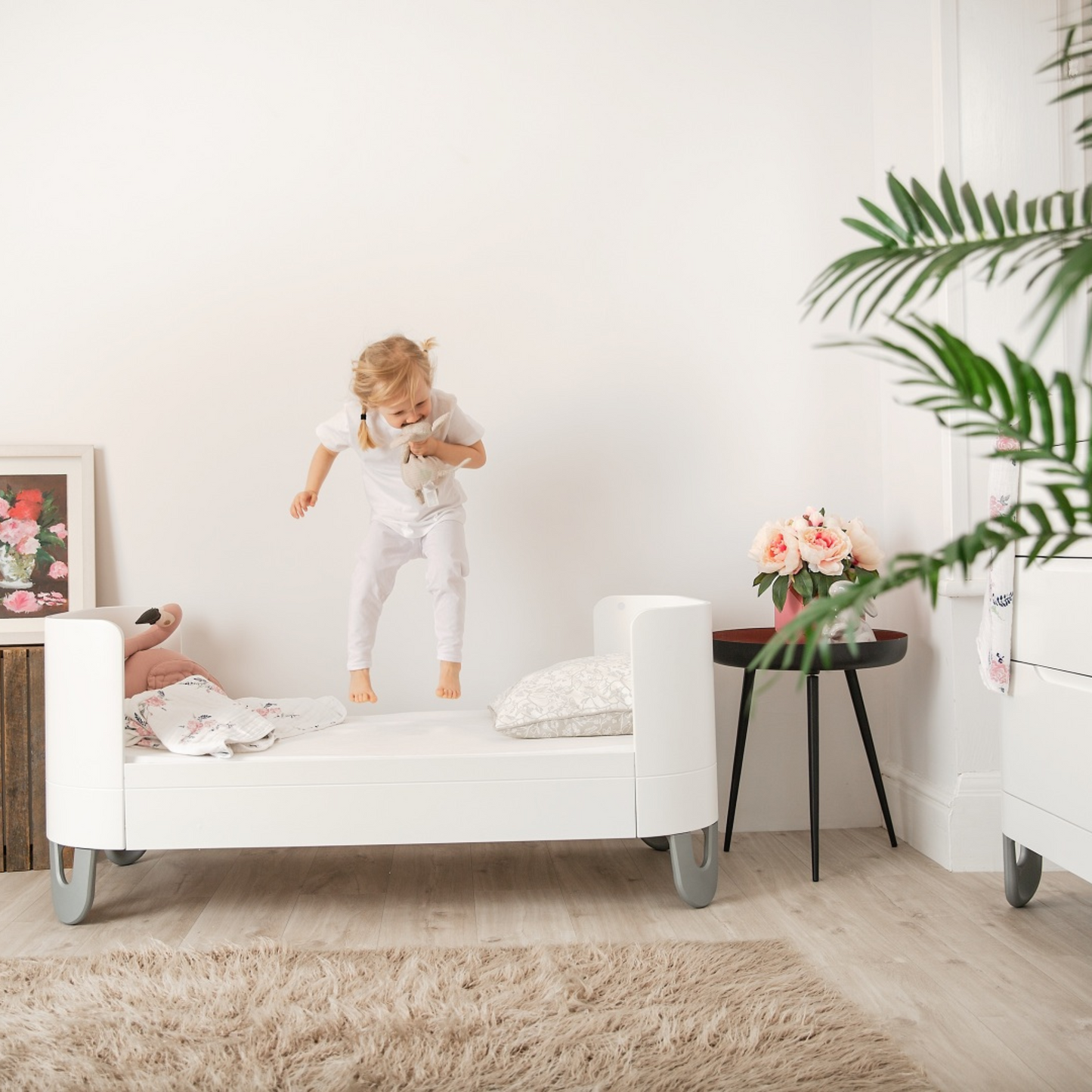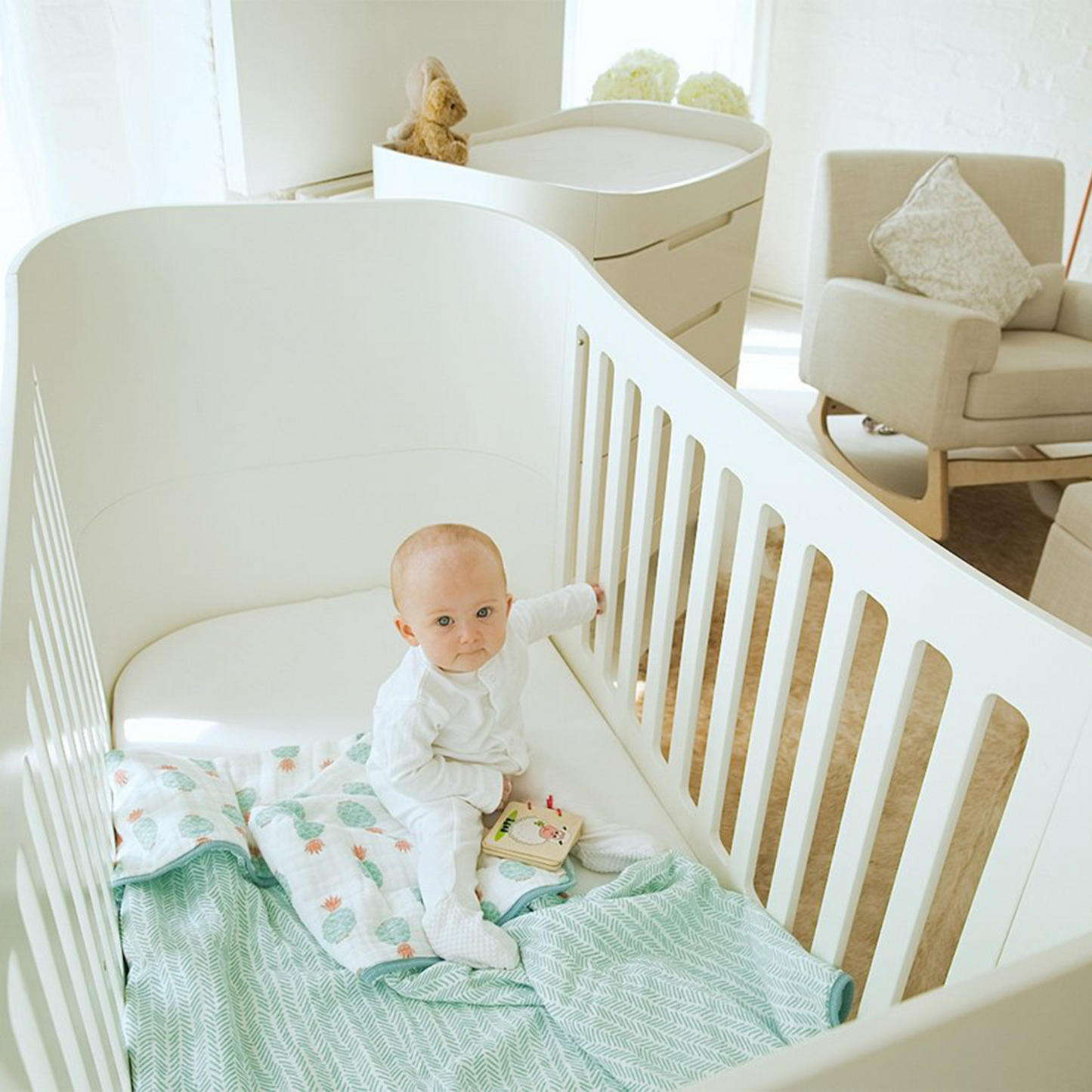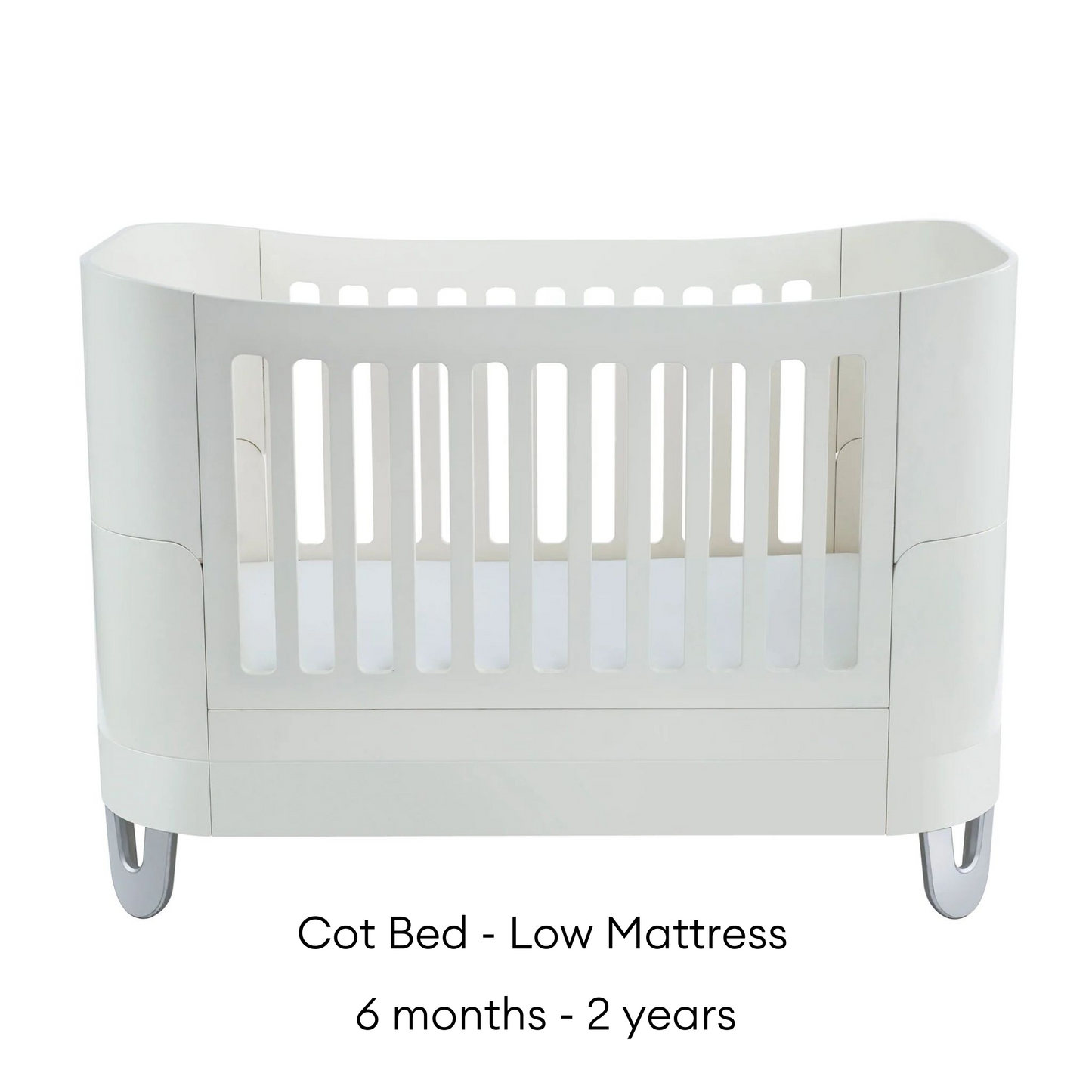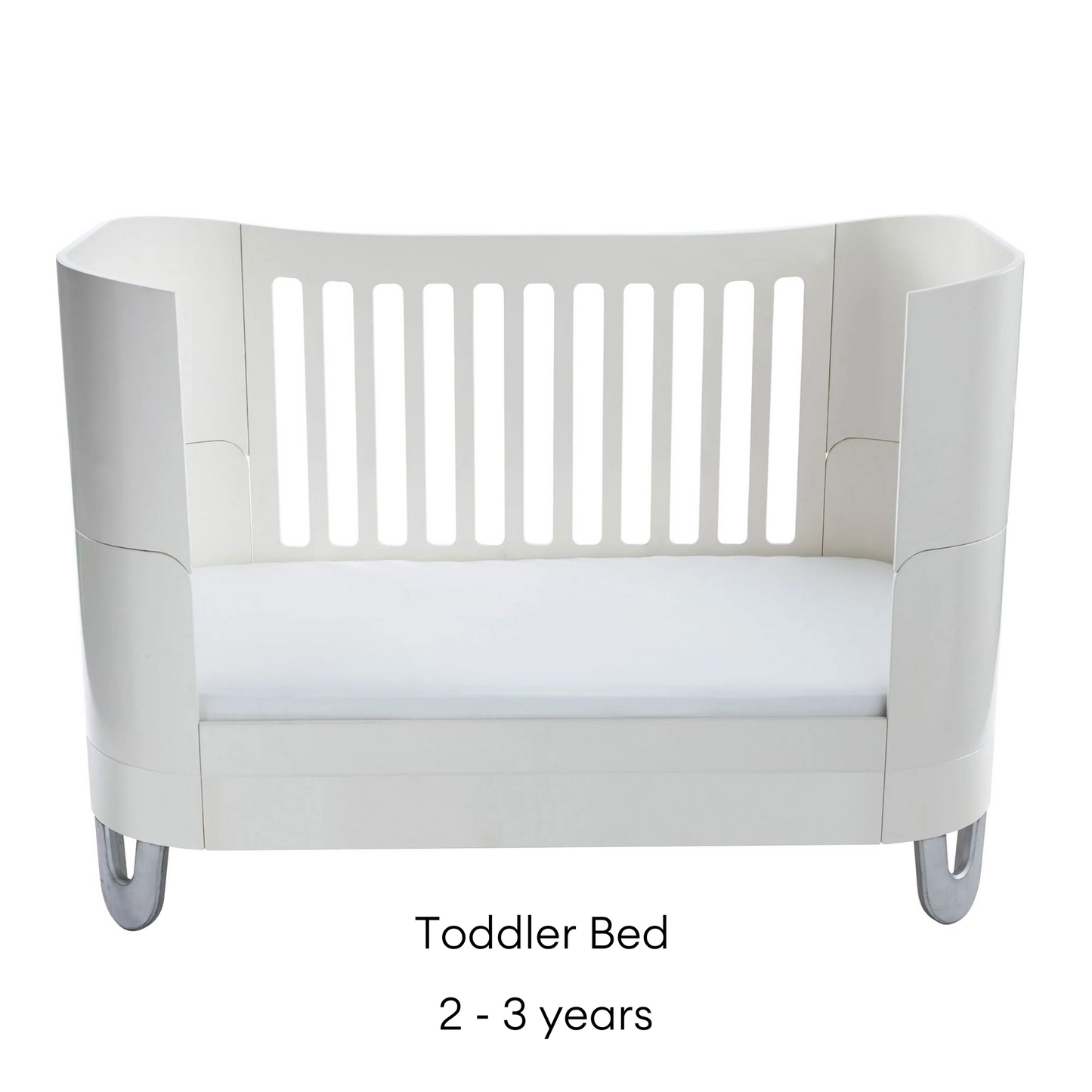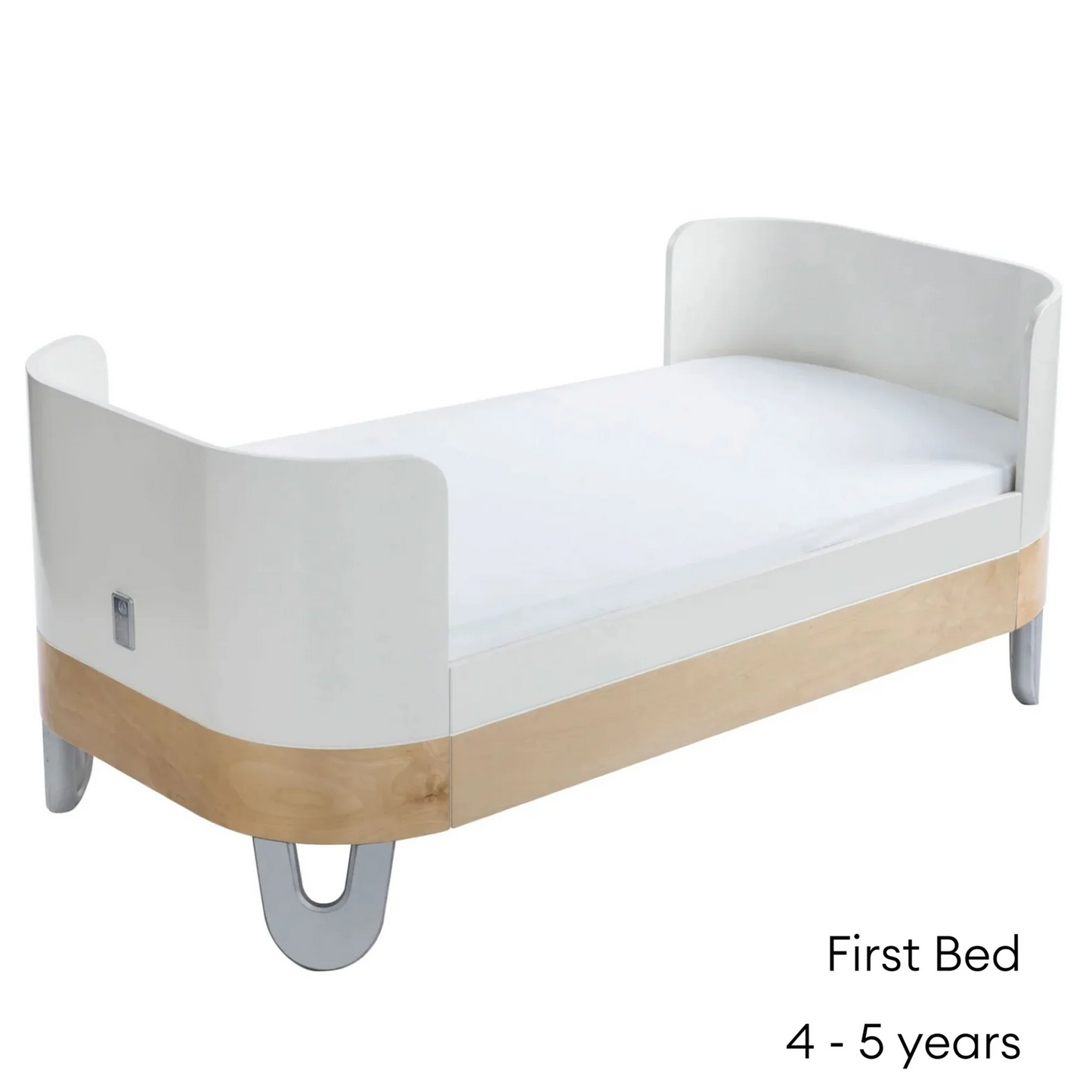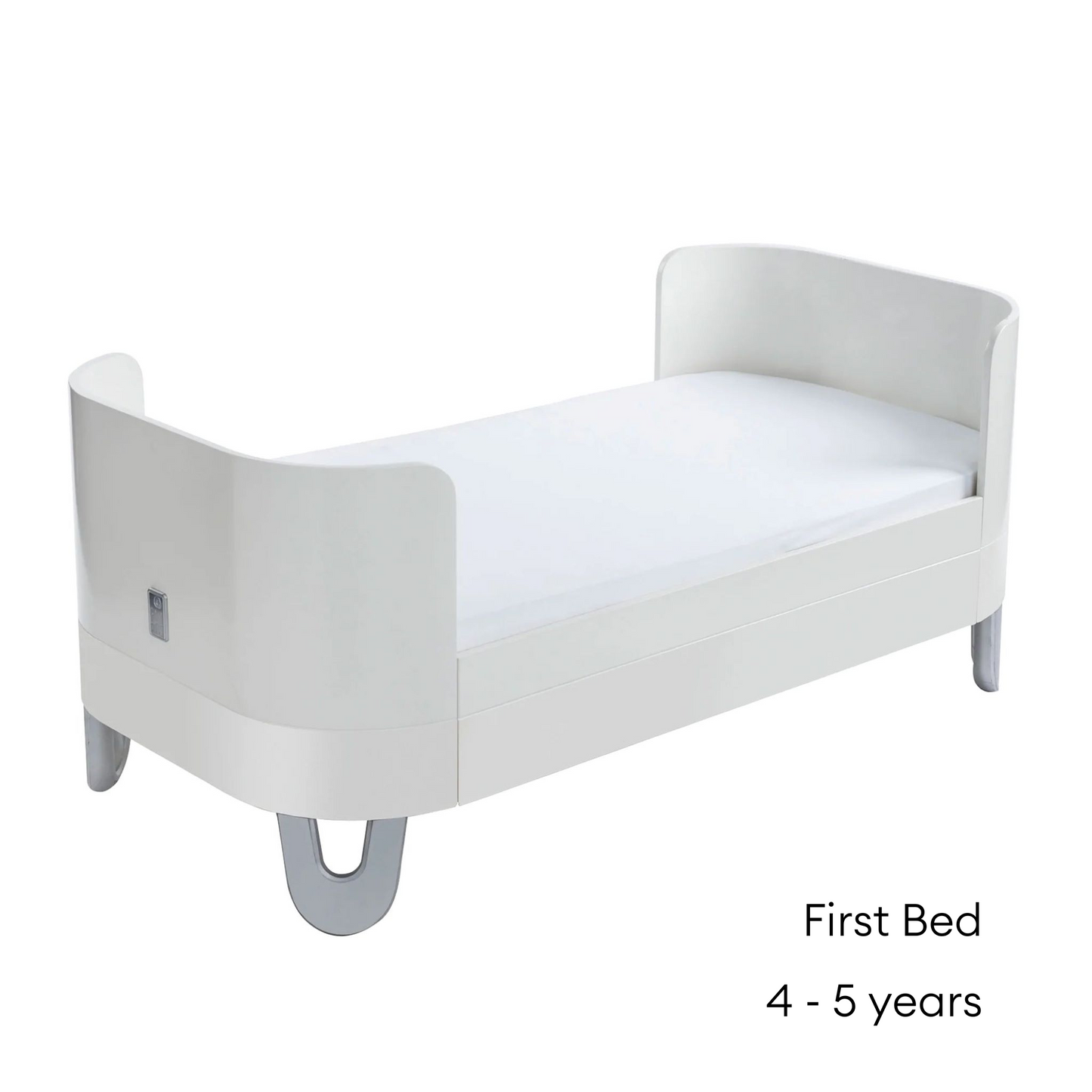 Introduction
Key Features & dimensions

We welcome the Gaia Baby Serena Cot Bed, which evolves in perfect harmony with your baby from birth up to 5 years old. Growing along with your child provides the ideal sleeping solution for each stage of their sleep journey.

Crafted using sustainably sourced natural wood and non-toxic, baby-safe paints, the Serena Cot Bed is manufactured with the highest ethical standards in mind, meeting global safety requirements.

Its beautiful design features soft contours and smooth flowing lines, seamlessly complementing any nursery room style. The Serena Cot Bed is a top-notch sleeping option, created with expertise and care.
*Serena Cot Bed mattress is not included and needs to be bought separately
Grows with your child from birth-5years (including Newborn Cot - Baby Cot - Toddler Bed - First Bed).
Beautifully contoured ergonomic design means no sharp edges and corners.
Made from sustainably sourced wood, ethically manufactured and 100% recyclable.
Dual mattress height adjustment: high position- allows easier access to the newborn.
Option to extend to 165cm suitable up to 10yrs (Junior Bed Extension Kit sold separately).
Tested to the highest standards and fully certified to E BS EN716/ BS8509 (0-5 yrs) ASTM F406/F1821 & AS NZS 2172/No.6 2005.
Dimensions:
Size - L 101cm x D 141cm x H 71cm
Weight - 45kg
Introduction

We welcome the Gaia Baby Serena Cot Bed, which evolves in perfect harmony with your baby from birth up to 5 years old. Growing along with your child provides the ideal sleeping solution for each stage of their sleep journey.

Crafted using sustainably sourced natural wood and non-toxic, baby-safe paints, the Serena Cot Bed is manufactured with the highest ethical standards in mind, meeting global safety requirements.

Its beautiful design features soft contours and smooth flowing lines, seamlessly complementing any nursery room style. The Serena Cot Bed is a top-notch sleeping option, created with expertise and care.

*Serena Cot Bed mattress is not included and needs to be bought separately
Key Features & dimensions


Grows with your child from birth-5years (including Newborn Cot - Baby Cot - Toddler Bed - First Bed).
Beautifully contoured ergonomic design means no sharp edges and corners.
Made from sustainably sourced wood, ethically manufactured and 100% recyclable.
Dual mattress height adjustment: high position- allows easier access to the newborn.
Option to extend to 165cm suitable up to 10yrs (Junior Bed Extension Kit sold separately).
Tested to the highest standards and fully certified to E BS EN716/ BS8509 (0-5 yrs) ASTM F406/F1821 & AS NZS 2172/No.6 2005.

Dimensions:

Size - L 101cm x D 141cm x H 71cm
Weight - 45kg
Words from our happy customers
Had an amazing experience at BabyDoc Shop. I really felt like we were looked after and all the info provided helped us make the right decision for our buggy purchase. Also, you definitely can't beat their prices!

Nina

BabyDoc shop offer an excellent service to expecting parents; we felt very overwhelmed with all of the pram and car seat options. The staff took the time to explain everything to us in detail, without any pressure to buy.

Madeline

Highly recommend Baby Doc Shop. We recently had to upgrade our Car Seat and we had a great experience with Mike. He was super friendly and helpful and had all the answers to anything we asked.

Niamh
Best Price Guaranteed

We monitor and adjust prices daily to make sure we offer the best value on all our products. If you find a cheaper price elsewhere, we'll match it.

Find Out More

Video Calls

Our video calls are a relaxed and personalised way of speaking to one of our team from the comfort of your own home. Book a time that suits you today.

Learn More

Visit In-Store

Our shop is based in Deansgrange, Dublin. Drop in or book a time to have a free personalised one-to-one meeting with one of our experts.

Schedule Visit